Studio, 1 & 2 Bedroom Apartments
Calvert House in Woodley Park
A-1
(Available)
Bed
Studio
Bath
1
SQ.FT.
460
Rent
$1,552 -

to

$1,692
Specials
Deposit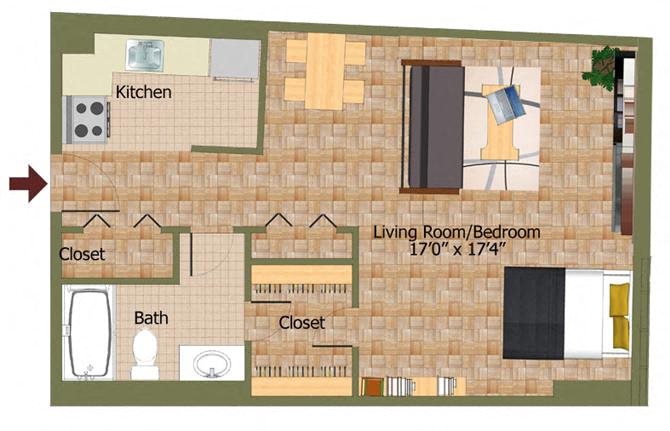 A-2
(Available)
Bed
Studio
Bath
1
SQ.FT.
510
Rent
$1,549 -

to

$1,742
Specials
Deposit
B-2
(Contact for Availability)
Bed
1
Bath
1
SQ.FT.
600 -

to

610
Rent
$1,881 -

to

$2,011
Specials
Deposit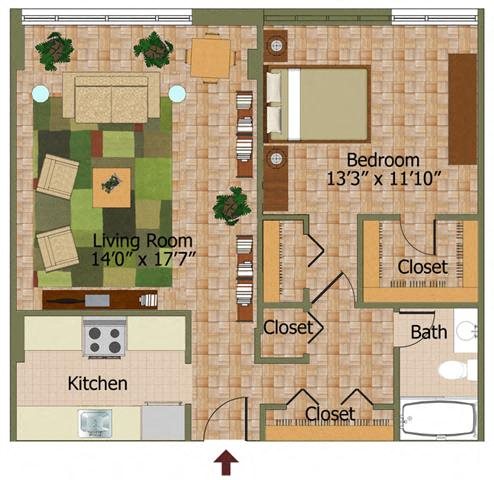 B-3
(Contact for Availability)
Bed
1
Bath
1
SQ.FT.
650
Rent
$1,886 -

to

$1,901
Specials
Deposit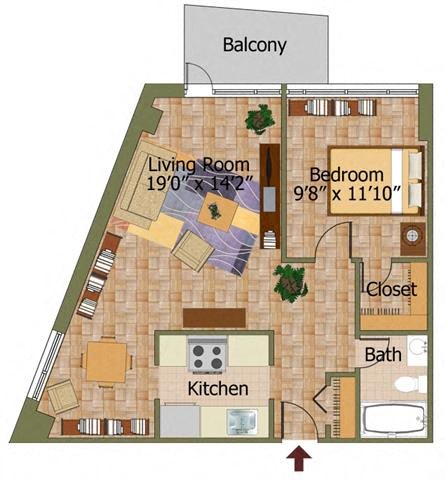 B-4
(Available)
Bed
1
Bath
1
SQ.FT.
800
Rent
$2,016 -

to

$2,201
Specials
Deposit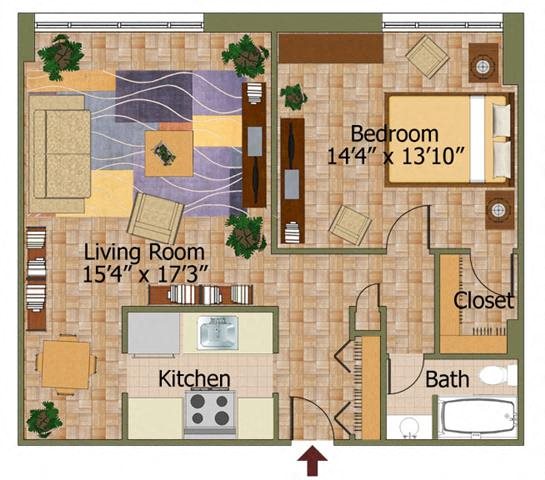 B-5
(Contact for Availability)
Bed
1
Bath
1
SQ.FT.
810
Rent
$2,116 -

to

$2,136
Specials
Deposit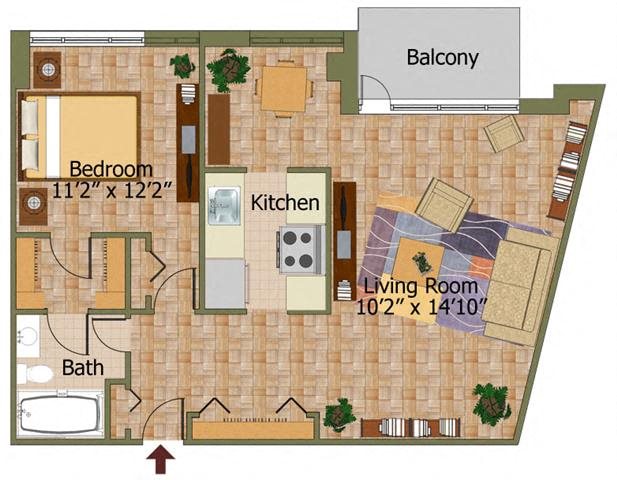 B-6
(Available)
Bed
1
Bath
1
SQ.FT.
910
Rent
$2,061 -

to

$2,360
Specials
Deposit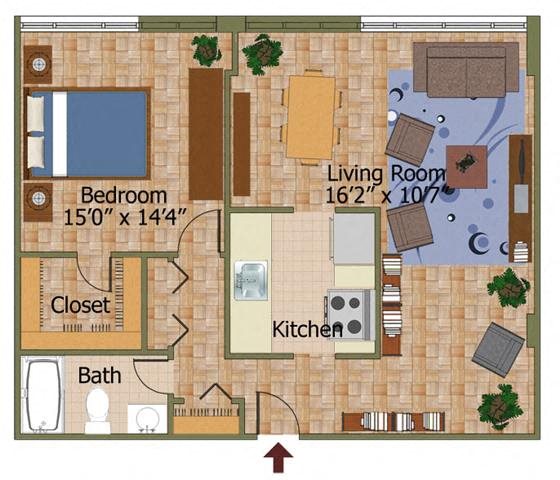 B-7
(Contact for Availability)
Bed
1
Bath
1
SQ.FT.
936
Rent
$2,239 -

to

$2,401
Specials
Deposit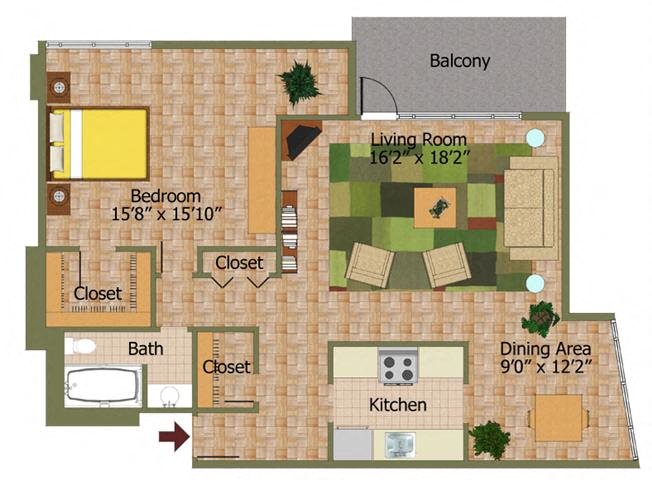 B-8
(Available)
Bed
1
Bath
1
SQ.FT.
936
Rent
$2,239 -

to

$2,331
Specials
Deposit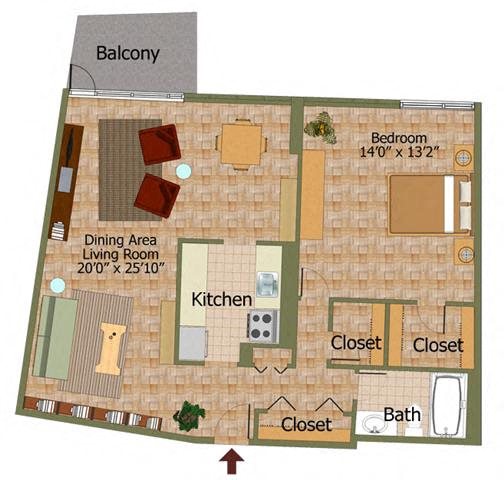 B-9
(Contact for Availability)
Bed
1
Bath
1
SQ.FT.
940
Rent
$2,316 -

to

$2,446
Specials
Deposit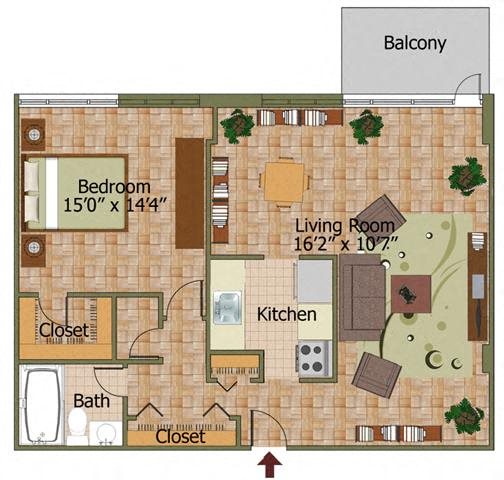 C-1
(Available)
Bed
2
Bath
2
SQ.FT.
940
Rent
$2,865 -

to

$3,010
Specials
Deposit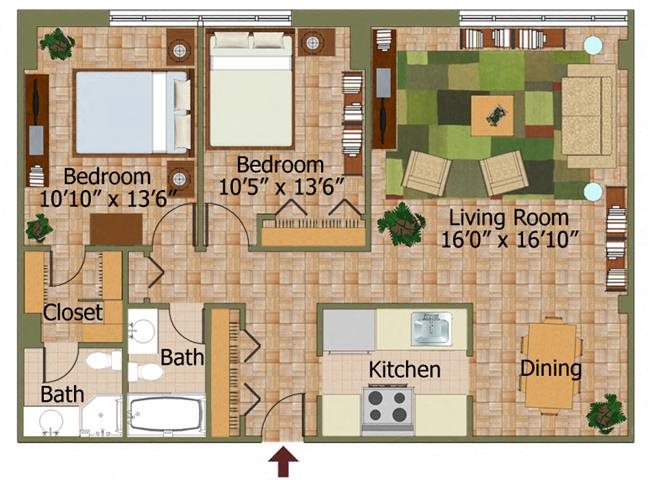 C-2
(Available)
Bed
2
Bath
2
SQ.FT.
1,165
Rent
$3,145 -

to

$3,165
Specials
Deposit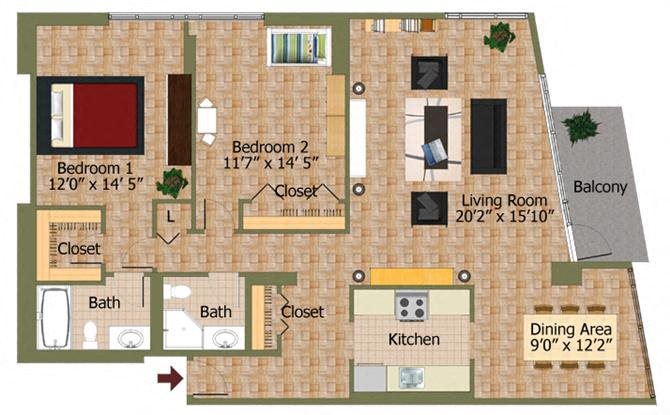 C-3
(Contact for Availability)
Bed
2
Bath
2
SQ.FT.
1,175
Rent
$3,235 -

to

$3,380
Specials
Deposit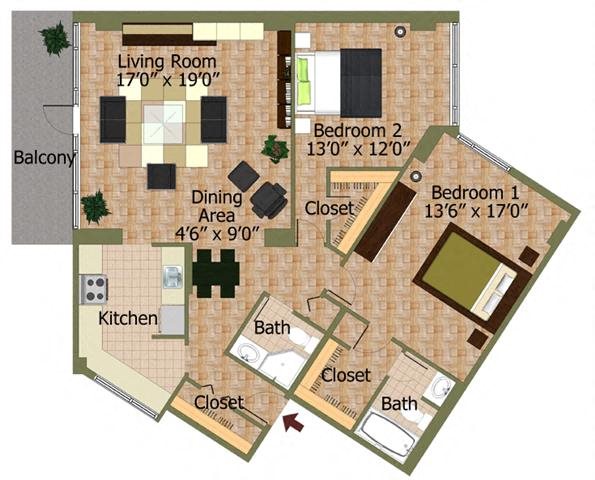 C-4
(Contact for Availability)
Bed
2
Bath
2
SQ.FT.
1,200
Rent
$3,280 -

to

$3,285
Specials
Deposit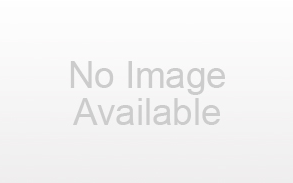 Select from a variety of floor plans and sizes with lovely hardwood floors and three or more closets in each apartment home. Some apartments have balconies or terraces, all apartments have oversized windows to let the outdoors in.
Our studio floor plans offer two sizes of one perfect layout. Furniture friendly L-shaped living space allows you to make three distinct living areas in your home. Three large closets, including a walk in closet, allow you to live organized and clutter free.
Our one bedroom apartment homes come in our largest variety of shapes and sizes. From 600 to 936 square feet, you'll be sure to find one to suit your needs… and your budget.
Our two bedrooms come in three distinct floor plans, as well as a few one of a kind homes. All have two full bathrooms.

We invite you to view our floor plans and apply below or come visit our friendly, professional staff who will be happy to assist you and show you why your apartment at Calvert House isn't just an apartment, it's your home. Contact us today to schedule your personal tour.
Please Note: Floor plans are artist's renderings. Stated dimensions, square footage and layout are approximate and should not be used as an exact representation of the apartment.